An ever-evolving passion for interior design compelled Penny Francis to open Eclectic Home 20 years ago this month.
As its principal designer and owner, she says, "I was obsessed with furniture for as long as I could remember. The store has allowed me to showcase what 'eclectic' meant: [incorporating] diverse periods and styles."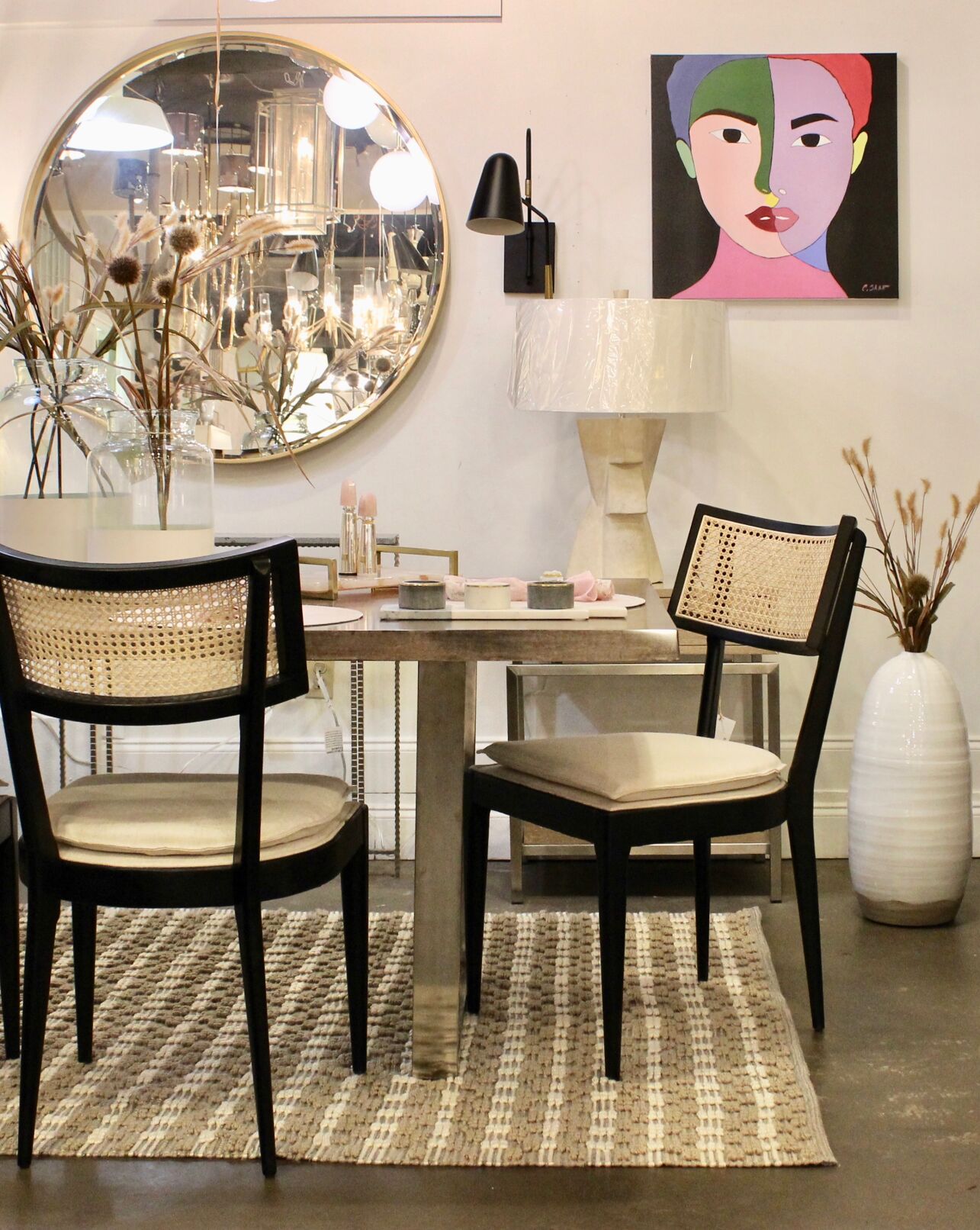 Francis says she's always looking for new, cutting-edge discoveries in furnishings and other designs, while also including timeless pieces into the mix. The 7,000-square-foot showroom is filled with one-of- a-kind accents, art, wallpaper, furniture and other decorative home goods.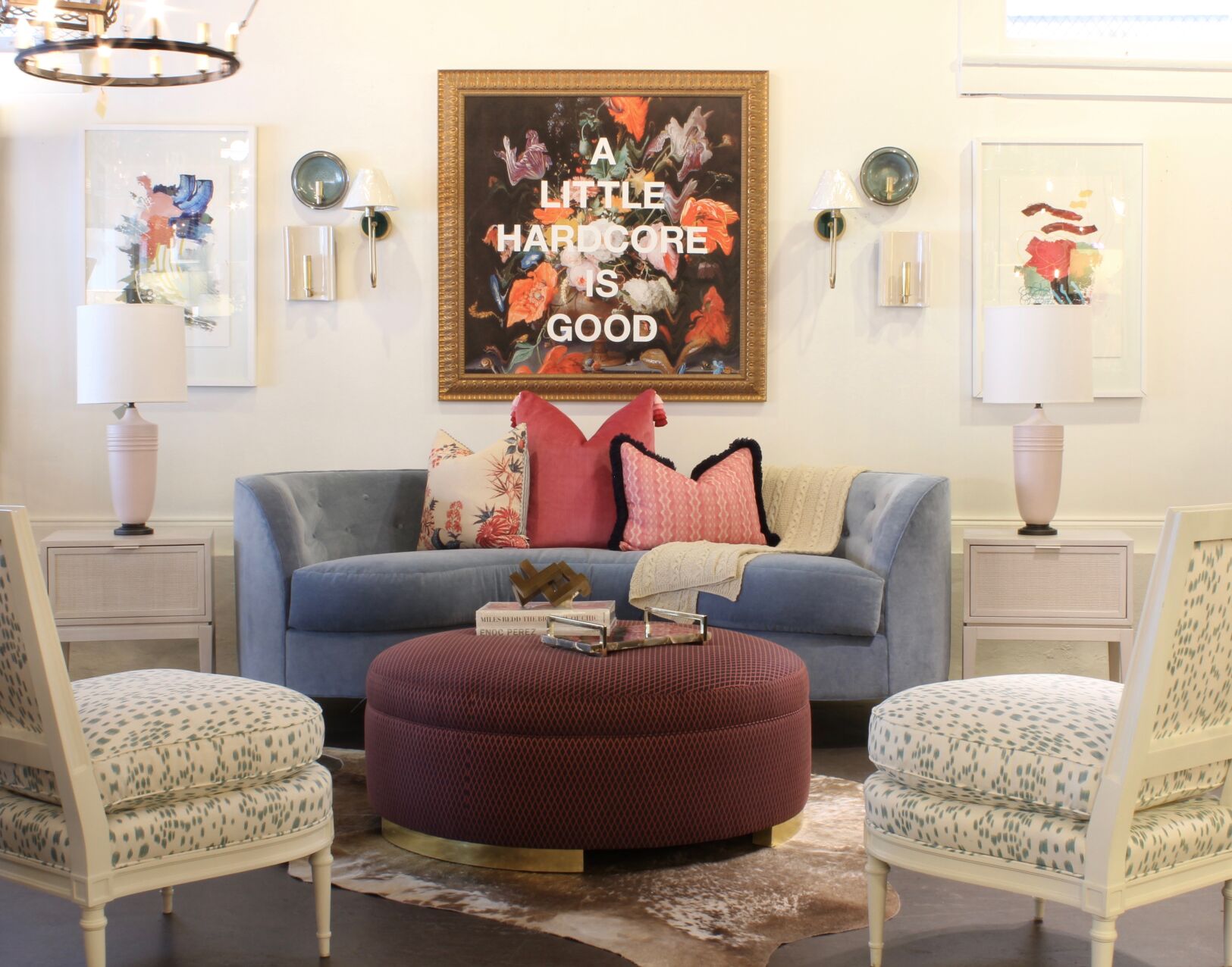 "We like the exclusivity and the idea that you won't see our wares everywhere," Francis says.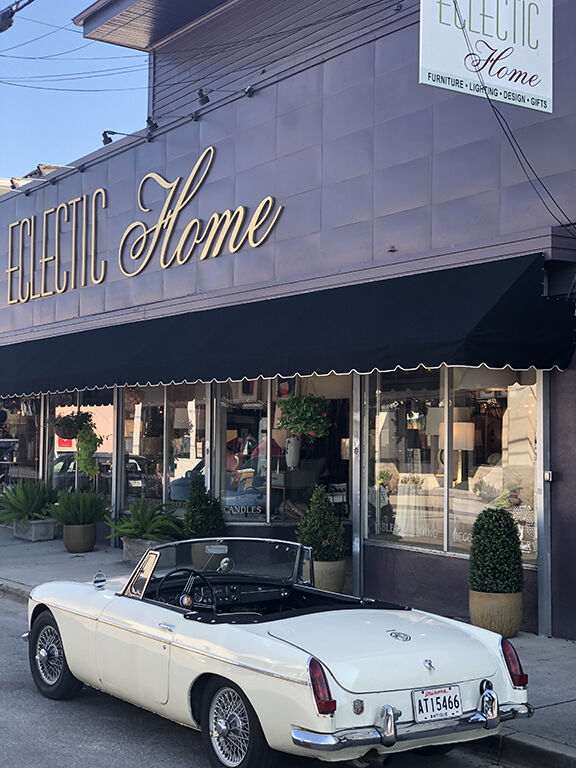 But the boutique-style Riverbend business, which Francis primarily runs with her daughter Casi St. Julian, is more than just a well-appointed shop that appeals to clients of many different tastes. Staff also provides full-scale interior design services. Recently, it earned national accolades as one of Architectural Digest's "40 Best Home Decor Stores in America" list.
"We pride ourselves in creating designs that are reflections of the client and how they live," she says.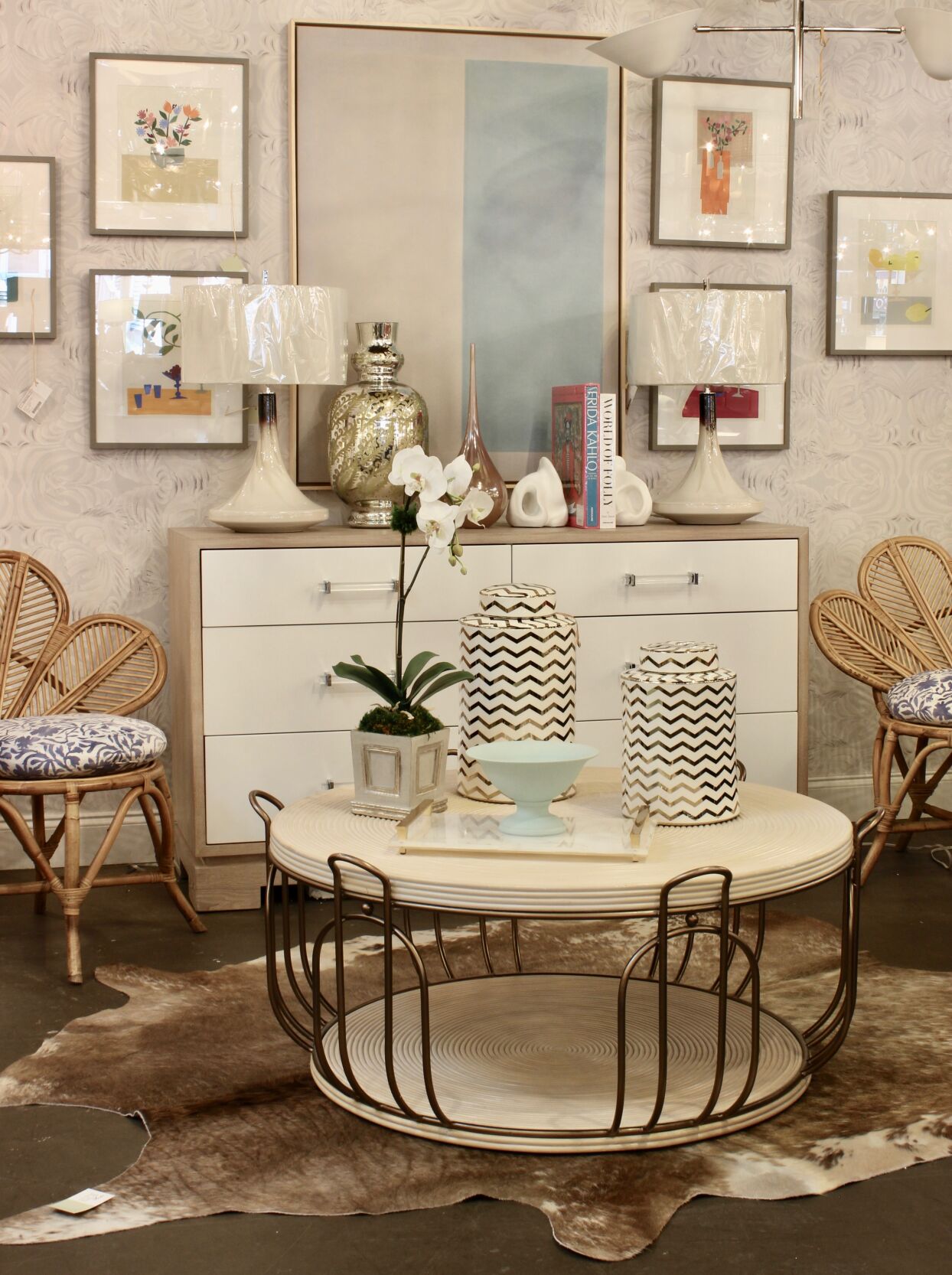 Francis and her team believe that there is a right and a wrong way to be eclectic, and that's where the skill of an experienced designer comes in. To accomplish an eclectic look, she says they approach each home project with the goal of helping clients achieve living spaces that reflect individuality.
First, they consult with them to understand how the space will function and figure out clients' preferences in textures, colors and furniture styles. Francis encourages them to expand their vision, often by showing them images of other home projects.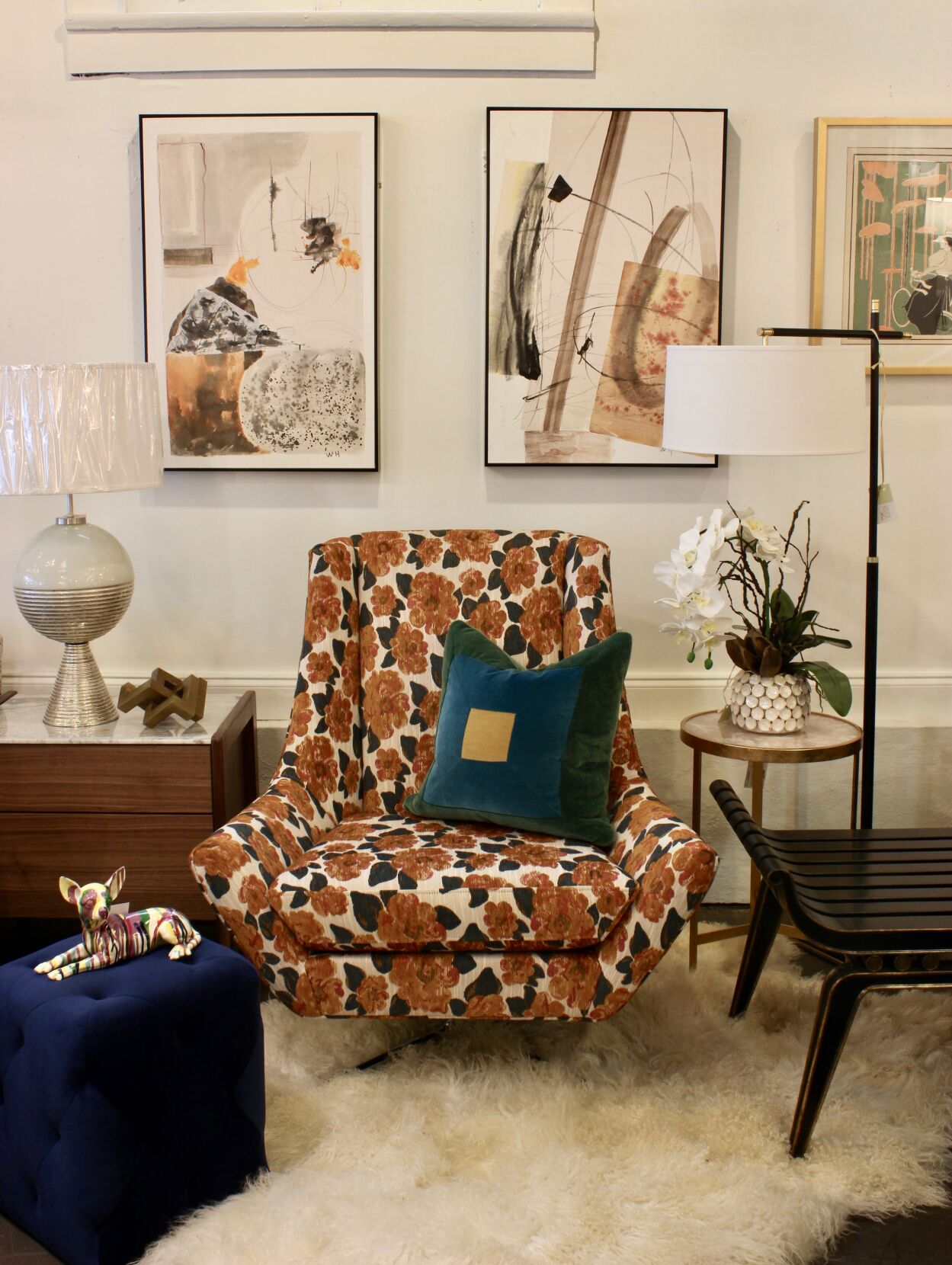 The Eclectic Home team also works with clientele to spotlight and complement elements of personal significance, such as family heirlooms, while also incorporating newer designs that fit with a desired aesthetic. "We love to always add a little bit of the unexpected and stay away from matching," Francis says. "We love contrasts in interiors, whether in color, texture, pattern or form. We want you to be engaged in the entire room, not focused on only one element."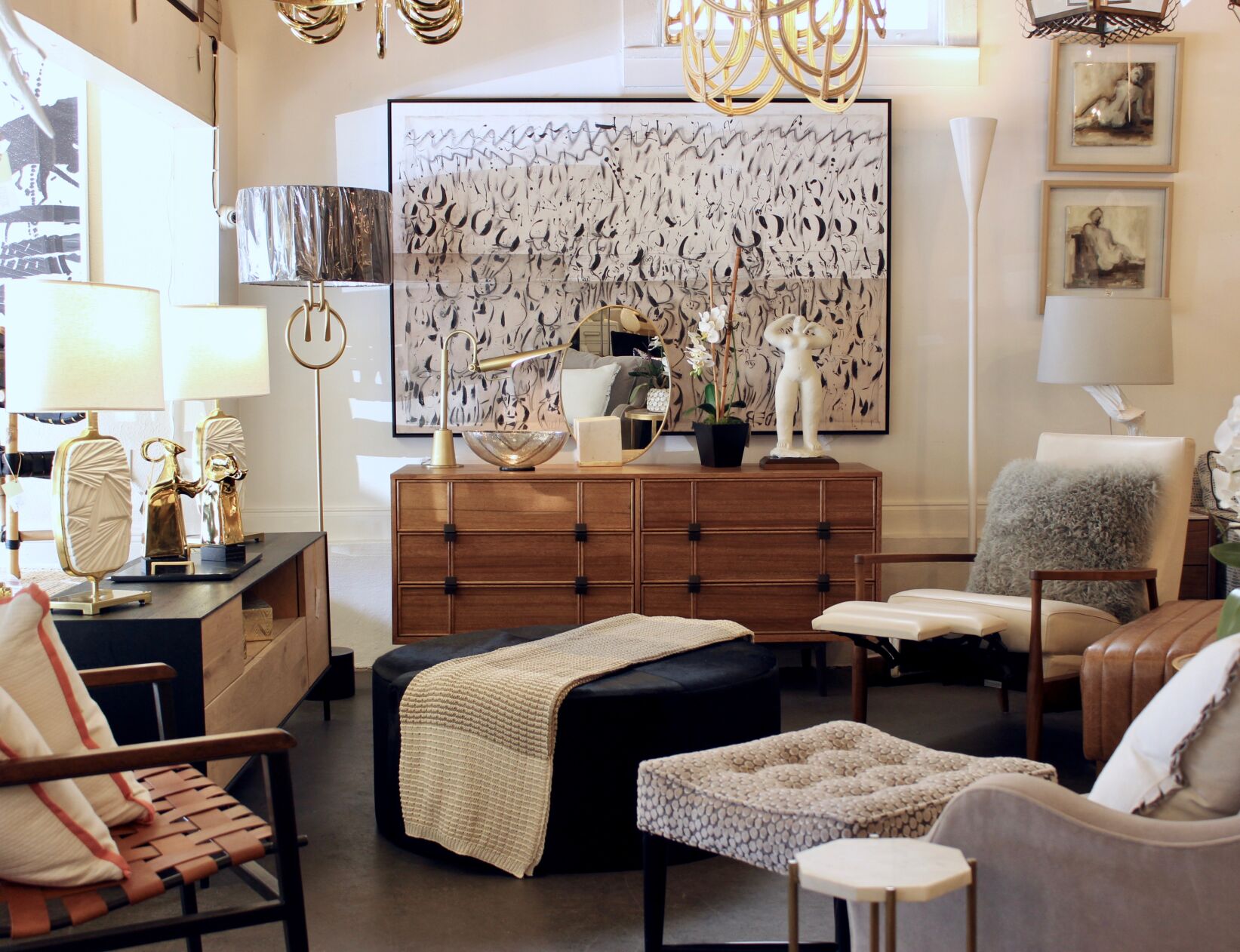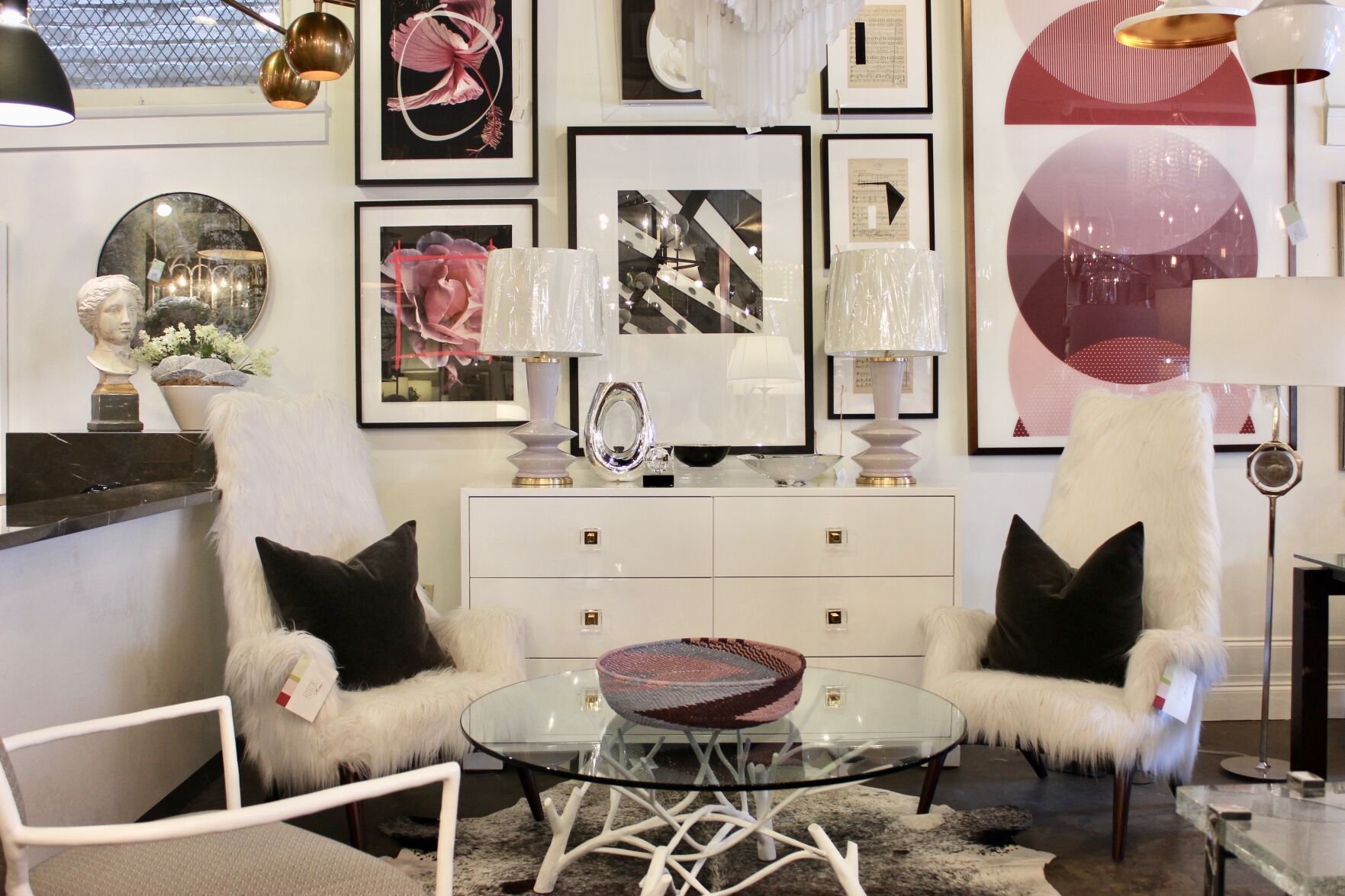 Francis' business has grown over the last two decades. Casi St. Julian, her daughter, serves as Eclectic Home's senior designer, and her other daughter, Camryn Francis, is a sophomore at Savannah College of Art and Design studying architecture.
Penny Francis says she's not sure what Camryn will do when she completes her studies, but for now, she and St. Julian enjoy consulting with her for architectural expertise.
Francis says she enjoys collaborating with her daughters and seeking their guidance. She and St. Julian have found ways to complement each other's ideas.
"We had to listen and appreciate what each other provided," Francis says. "I am a Boomer and she is a millennial… But it makes for a perfect, well-balanced and original design aesthetic that speaks to our clients and how they live."
Giving back to the community during a crisis
Eclectic Home has survived Hurricane Katrina, the economic crisis of 2008, the BP oil spill disaster and now, the COVID-19 pandemic. While all of these disasters have delivered blows to the small business community, Francis believes in the resilience of the business community. "We are in it for the long haul," she says. "It is small businesses that are the heart of this community and economy. Supporting your local businesses keeps people employed, your tax dollars here in the city paying for the services we all want and need."
She says she's also committed to giving back to those in need, through a partnership with Habitat for Humanity. The shop provides Habitat's ReStore business (2900 Elysian Fields Ave., 504-943-2240) with products and furnishings to allow them to raise funds for continued assistance with homebuilding for those in need.
For more information: 8211 Oak St., 504-866-6654; eclectichome.net | Instagram @eclectichomenola