"I love the way our flowers and yard look with the house,'' Lynn says. "It will be interesting to see how it looks when it snows.''
Pantzlaff, of Creative Interiors by Libby, says says painting your home can give it a face lift. "Not only does paint add a layer of protection from weather damage, insects and dust, but a fresh coat can take years off a home.''
Consider accenting the front door or shutters with a fun, bright color, she says, but let the exterior base be something more neutral. When picking a color, consider the color of other houses on the block. "You want yours to be unique but not shout out.''
Don't pick your color off a small paint chip either. Purchase sample-size paint and white art board. Give it two coats of paint, and move it around the exterior in sun and shade. "If you are still unsure of color choice, maybe it's time to call a designer to help. Who knows, you could end up with a paint color you can name your own,'' she says.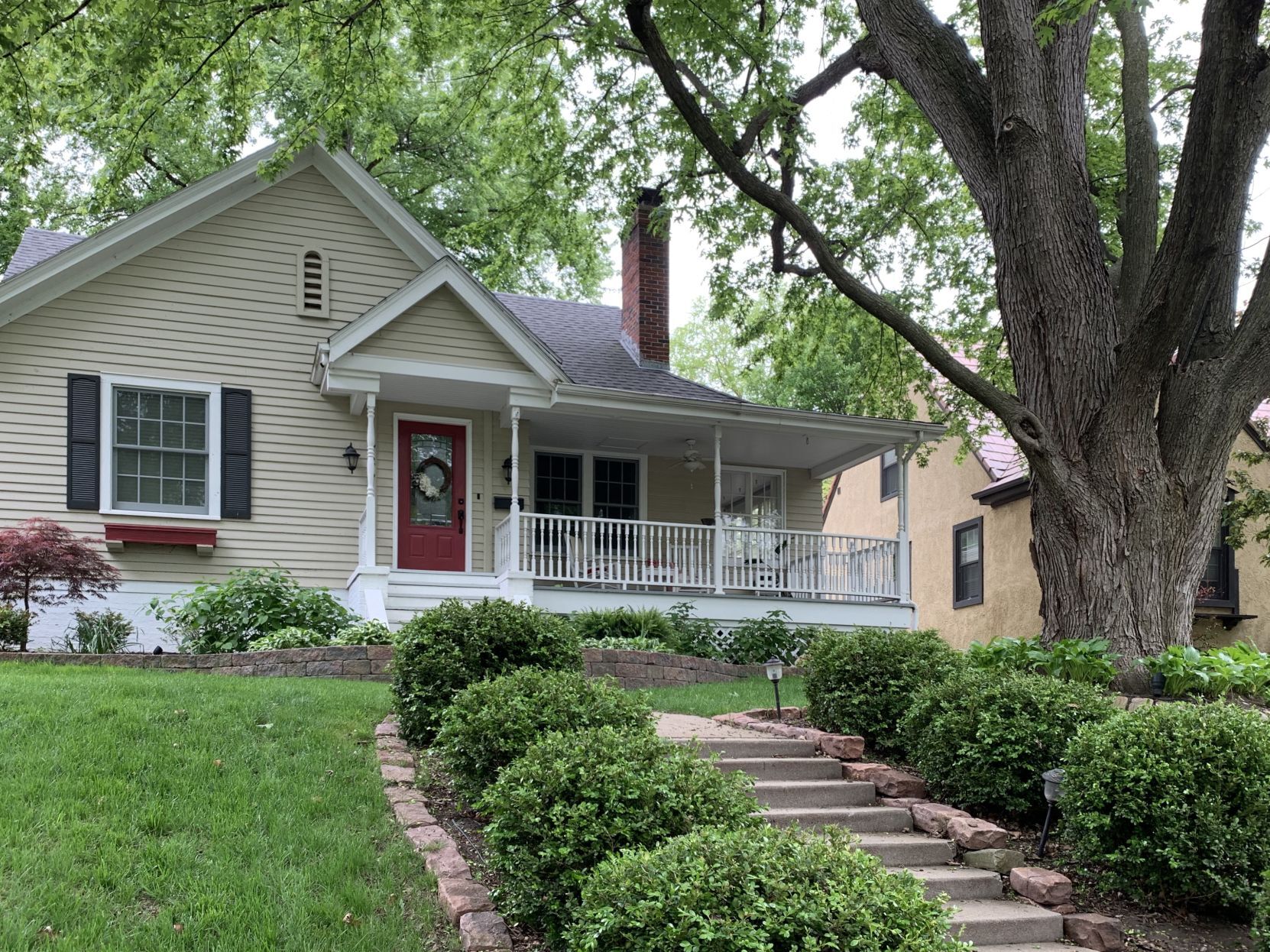 Landscaping
Routine maintenance is the biggest thing you can do to improve your home's curb appeal, says Lanoha Nurseries' Pam Johnsen. Pruning trees, trimming shrubs, pulling weeds, adding sufficient mulch and keeping a clean edge on beds will instantly up your look.
Creating layers of plant material with varieties that can provide seasonal interest and adding trees for proper scale to the home are important, says fellow designer Kristy Fortik. But also add elements such as boulders and outcroppings to create elevation changes and movement. A few strategically placed annual flowers will add color and interest. Decorative pots will set your entryway apart.